The LTS community is committed to giving back to the Maker and Breaker community as a means to ensure that the US remains a technology and innovation powerhouse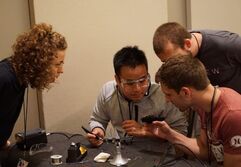 HACKATHONS
Whether you are a maker or a breaker, developing the up-and-coming talent is vital to the STEM community's health, and we love attending academic hackathons. We pride ourselves on staying up all night with the hackers, because there is nothing worse than having a question at 3am and there aren't any mentors to help!
---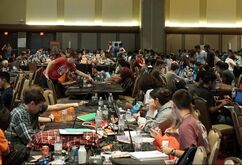 UPCOMING EVENTS
We regularly attend STEM and academic outreach events to engage with students and to identify students interested in careers at LTS. We're happy to help with a project question, do a resume review or offer guidance on the application process. Hopefully we'll see you at one of the events on our calendar!


---